Are you overwhelmed by all your stuff?
Even if you are not ready to transition to a smaller home just yet, you know this is the time to start decluttering your current space.
Decluttering Services for Seniors
Perhaps you are thinking it's time to help your parents declutter their house? A house full of memories and treasures is wonderful but not if these items restrict moving freely around their home. Are you wondering where to start?
English textile designer and writer, William Morris had it right... "Have nothing in your house that you do not know to be useful or believe to be beautiful".
At Downsizing Diva, we know one thing for sure...we all have too much stuff. Now, it may be cleverly tucked away in attics, basements and garages, but it's there, for sure!
This stuff takes on many forms:
Things you thought you needed but only used a couple of times.
Clothes that used to fit and you're still hoping to get back into them.
Inherited furniture and accessories that no longer fit your lifestyle.
Multiple items you bought on sale because the price was irresistible!
Sentimental keepsakes like your children's baby clothes and/or artwork.
Unpacked boxes from your last move.
Sports equipment for sports you no longer play
Get the idea? We'll bet you can even add a few things of your own to the list! That's why Downsizing Diva offers decluttering services for seniors.
If you are ready for the Diva declutter challenge, give Downsizing Diva a call. We can help.
As specialists in decluttering for seniors, we'll help you:
Get the job done - when you are decluttering your home or decluttering your parents' house
Identify a manageable room or space (closet, shelf, drawer, bin, dresser...) to declutter
Remove everything from the space.
Check all items.
Release items you are not using – share, donate and dispose.
Replace just the things you want, use and need.
REPEAT.
Call Downsizing Diva for a free consultation to talk over your plans to declutter your home.
We offer decluttering services for seniors across the Greater Toronto Area.
Is decluttering on YOUR mind?
Are you looking for a company that specializes in decluttering for seniors?
Whether you want to transition to a smaller home or just overwhelmed by all your stuff, your Diva can help. We offer decluttering services for seniors across the Greater Toronto Area.
Find Your Diva
Testimonials
What others have to say.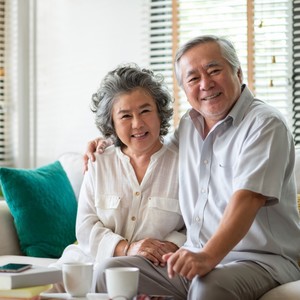 Client
Having lived in my condo for 44 years I felt that it was time to get help to clear out some of the accumulation gathered over so many years. Sri Halim did a wonderful job of cleaning out my bedroom closet. While I am no hoarder, it was still amazing to see what I had accumulated over the years.
Daughter of client
You helped me make very difficult decisions and I just can't believe how much you were able to accomplish! You both are, truly, awesome. We could not have done this without you. If I could give you MORE than 10/10 I would! We are so grateful to have worked with you!